By Aaron Goldman, VP Marketing & Strategic Partnerships

For the first time in over a year, Microsoft Live Search gained share in total US query volume, per comScore.

Below is a chart compiled by Danny Sullivan at Search Engine Land showing Live Search creeping up from 8.5% to 9.2% month over month (May to June '08).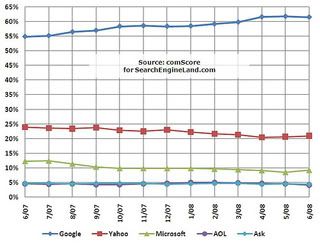 Now, it's impossible to say for sure what caused this spike, er… blip, but it was just at the end of May that Microsoft launched its Cashback platform.

And, not only did Microsoft start bribing consumers to use its search engine but it launched an aggressive online media campaign promoting it.

Here are 2 screenshots I grabbed of recent Live Search Cashback ad placements.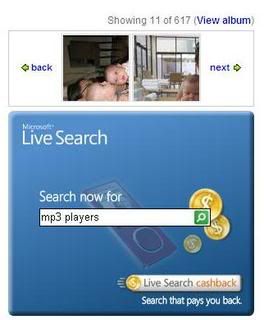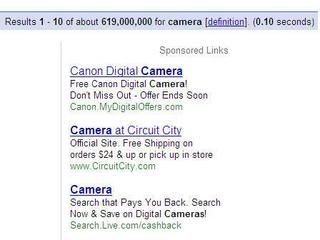 So not only is Microsoft foregoing margin from advertisers but it's shelling out coin to tell people that they're doing it. So they really are paying to give (cash) back.

And, so far, it seems to be paying off.