By Aaron Goldman, VP Marketing & Strategic Partnerships

Watch out Roaming Gnome, there's a new sheriff, er… mascot in town. The RM QueryMatrix has been to Bali and even posed for a cameo with the gnome himself. Now, it's made an appearance in Denali, Alaska, courtesy of Mr. Dave McAnally.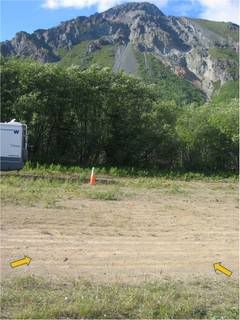 It's hard to see in the picture, but the diamond pinwheel we've come to know and love is etched in the dirt here. Click on the pic for a larger view and note the arrows pointing to the bottom of the QMx.

Well done, D-Mac. Who's next?